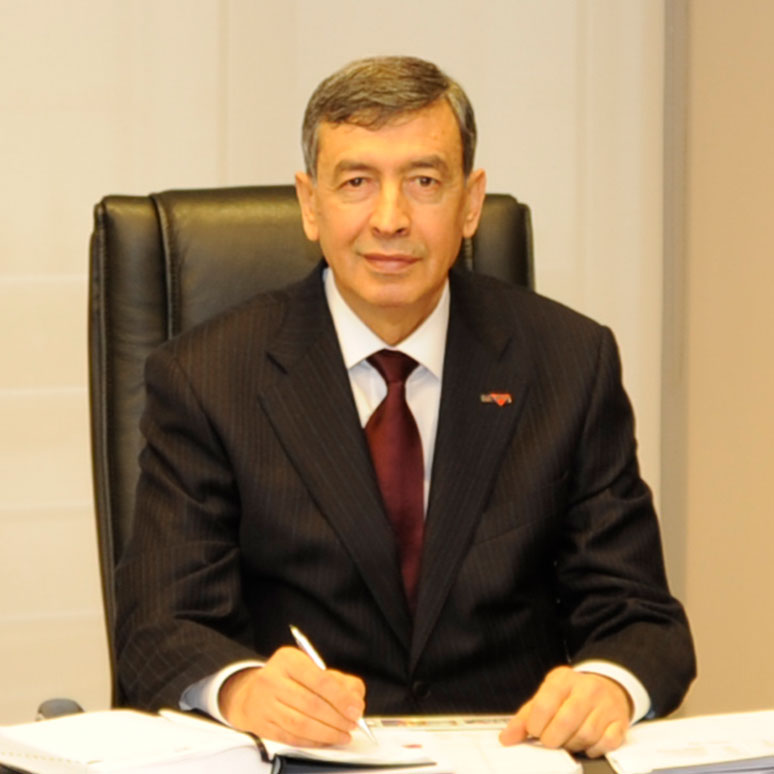 His goal was always the same since the first day: Unconditional Customer Satisfaction
Hadi Özalp, was born the son of a farmer in 1952 in Polatlı, Ankara. Hadi Özalp who has attended elementary and high school at Feyziye Schools Foundation Private Işık Highschool graduated from Constructional Engineering at Yıldız Technical University. And by making one of the most important decisions of his life, he preferred to go into business instead of pursuing a career in engineering.
Hadi Özalp's business life starting with a limited capital, allowed to make a good start thanks to his values, vision, sense of sharing, determination, mutual trust, and loyalty.
In the same period, while many firms prefer their own family names for name selection; Hadi Özalp made that day the choice that will later lead the sector and created the name Martaş Automotive based on the vehicle park of that period: Murat, Anadol, Renault Turkey Incorporated Company.
Hadi Özalp, adopted "Unconditional Customer Satisfaction" as a principle when founding Martaş Automotive in 1980 in Kadıköy, İstanbul. In the journey that he embarked on with this discipline, he reflected the values of "Reliance, Stability and Quality" into all business processes which are today indispensable to the firm.
Hadi Özalp, who has adopted the idea of 'institutionalization of companies and strengthening of industry' rather than the monopoly of individuals, has succeeded in bringing the philosophy of 'power is born, we grow by sharing' to the field.
Our founder following closely the developing models and vehicle park increasing with the development of automotive market; has not avoided sharing his achievements and gains with the sector by trusting his customers, employees, and suppliers.
With this consciousness; Özalp made today Martaş Automotive "exemplary firm" by aiming to establish sales marketing and distribution network all over Turkey and by investing in human beings.Hadi Özalp has defined the family company founded in 1980 as Martaş Family today with his colleagues, which is open for improvements, growing and affiliated to its roots. After he prepared his sons Ziya Özalp and Cem Baver Özalp for Martaş Automotive for many years, by handing over his active duties, he started to follow the developments of Martaş Automotive with the title of Board Chairman.
Hadi Özalp who has an important role in the sincere relationships of Martaş Automotive with its business partners is actively involved in social solidarity associations and in many non-governmental organizations, regardless of the task description on the basis of volunteering. He reflects his belief in being a useful individual to his country and to society to his daily life without exception.
Hadi Özalp continues to enlighten the paths of his family and all of his business partners with his ideas and views.