Martaş always makes the best use of innovative and developing technological requirements in all processes of information technologies with a better and faster service understanding.
The obligation of breaking the shell of the technical infrastructure and making systematic studies with the process have become the indispensable parts of information technologies which aims continuous improvement, process management and customer focused management. Management of these integrated structures with manual systems has become difficult, hard and overcosting.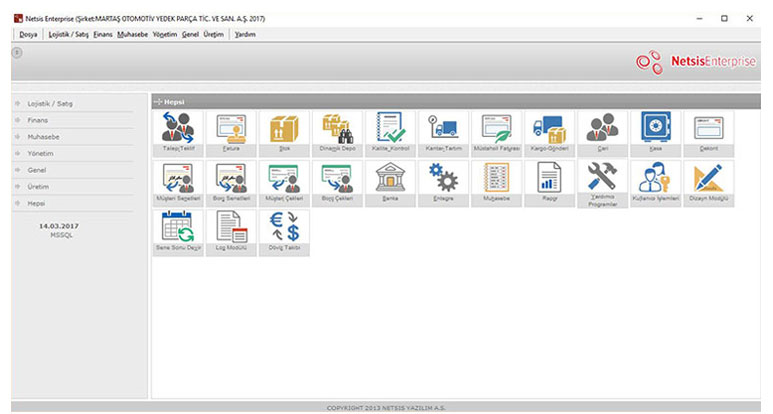 ERP
In the background of our CONTACT with our customers which started through B2B, our ERP improving day by day is in the heart of the operations in all of our processes.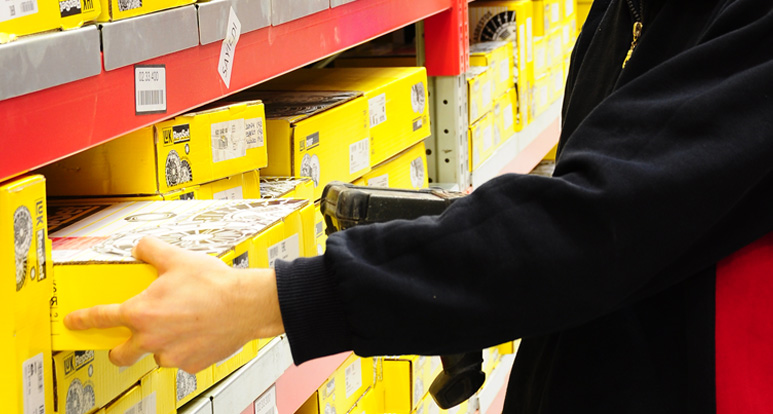 WMS
We have redoubled our daily operations through the WMS software that we have incorporated as a result of the evolution in our logistics processes 2 years ago. We have improved our service quality to our customers by following instantaneously the progress of our products in process transitions and solving problems faster.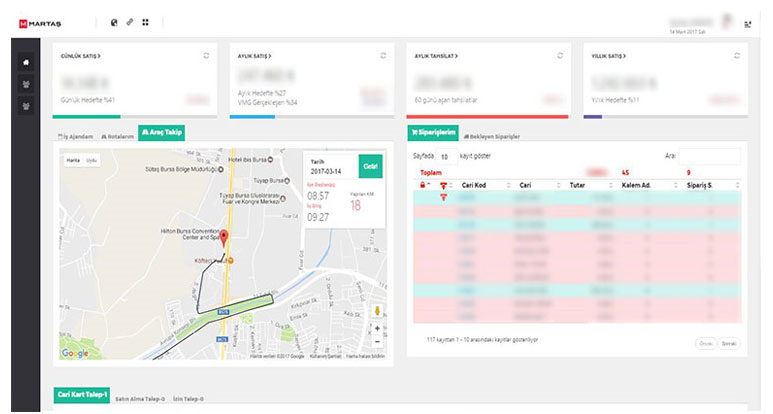 CRM
Apart from our ERP solution, CRM specially designed for our customer relations and sales personnel enables to monitor the whole work flow by providing the data momentarily to our sales personnel.
Martaş B2B at Your Fingers
Our customers, who are members of our advanced and up-to-date B2B system, can easily reach the desired product and other equivalent products and compare their prices to make the most accurate purchasing decision. Advantages of the system;
Ability to view more than 150.000 references among 200 brands online,
Ability to search between product descriptions, OEM numbers and manufacturer codes,
Ability to view easily view product photos, technical information, stock status and prices,
Ability to follow specific campaigns launched for many products,
Ability to create and send easily the order carts,
Ability to follow informations about sectors, brands and campaigns from news section,
Paying with credit card via virtual POS infrastructure,
Ability to follow all invoice transactions and payments from the current account section.