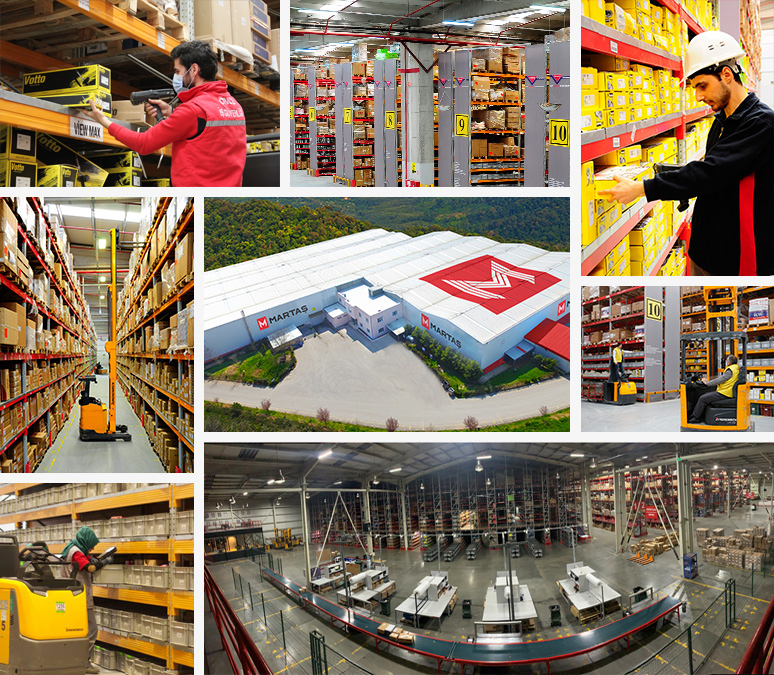 Our logistics center operating in Kocaeli's district of Şekerpınar in Gebze province is designed with a dynamic system to manage all operations effectively and efficiently and to ensure quick and accurate completion of operations.
For and effective storage and shipment management, customers need to have an easy, understandable and fast operation process. As Martaş, we are working in a coordinated manner with importers, transporters and customs firms to ensure that this process continues accurately in a minimum amount of time. We are working in shifts with our over than 100 personnel in our logistics center and provide service 7/24 without interruption. We are continuously working for better service by renewing our logistics center periodically with developing technology and continuing our research and development activities in order to satisfy our customers.
While our logistics center, the heart of our company, constitutes an important place in our leadership in the sector, we regard it as one of the most important work areas on the road to success.
Click For Virtual Tour.
Gebze KOCAELİ

15.000m² CLOSED AREA

27.000m² OPENED AREA

10m CEILING HEIGHT

300m² OFFICE AREA

9 SHIPPING DOOR

WMS MANAGEMENT SYSTEM

5 km SHELF LENGTH

3.500.000 STOCK CAPACITY

100+ EMPLOYEE

7/24 SECURITY

50 ACTIVE CAMERA